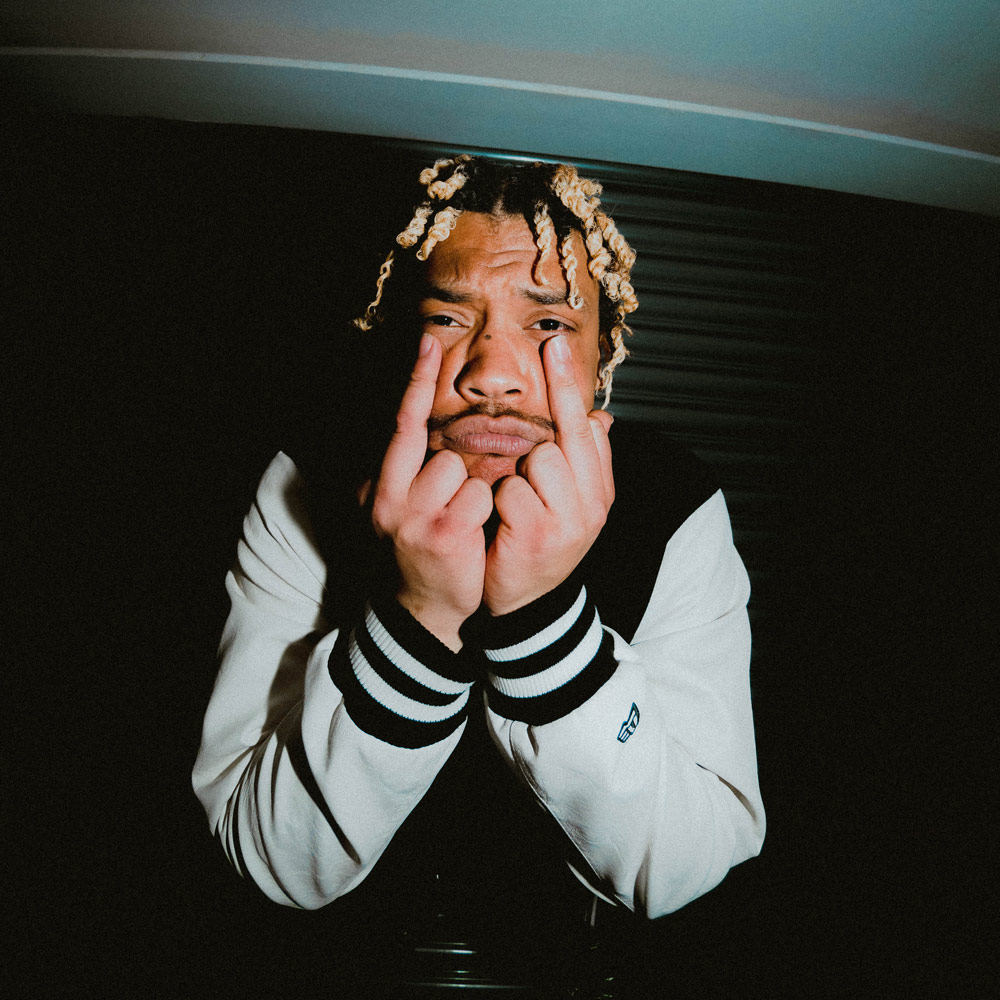 7pm Management takes on Worldwide management of South East London's genre splicing Rap/metal sensation Kid Bookie.
Tyronne Hill P.K.A. Kid Bookie from South East London is best known for his raucous genre-splicing hybrid of Alternative Rock, Rap and Metal that has pushed him to the frontline of the next wave of exciting new artists to watch out for.
While getting his daily kicks from sending internet trolls into a frenzy Bookie is a breath of fresh air against a bland backdrop of vacuous algorithm signed pop artists.
From fiery venomous verses mashed with heavy guitar driven riffs topped with his softer melodic vocals acting as a counter balance. Bookie creates beautifully crafted anti-pop at its finest.
7pm Management's Seven Webster says "We pride ourselves on working with innovative artists that like to break rules and to push the boundries of music and Bookie definitely fits firmly into this category and is an artist we are extremely excited to be working with."
Accumulating his devout cult following from an unapologetic, transparent attitude paired with his rage-fuelled nu-metal/trap-metal blend and above all, his strive for raw artistic integrity that will always be the beating heart that keeps his music fresh and thriving.
2022 was a hugely memorable year for Kid Bookie with the release of his EP 'Mass Hysteria' featuring the likes of Corey Taylor (Slipknot) while also releasing the re-imagining of the classic noughties hit 'Teenage Dirtbag' with U.S rockers Wheatus, 'Bookie's Dirtbag'.
Closing the year, Kid Bookie also made history as one of the first artists nominated for the 'Best Alternative Music Act' at the 20th annual MOBO Awards alongside the likes of Bob Vylan, Skunk Anansie and Nova Twins.
Aside from the above Bookie also recently toured with Casseyette, played one of the most talked about and explosive sets at this years Download Festival and also opened for his good friends Bad Omens on a couple of their recent UK shows too.
This coming Autumn sees Bookie back out on the road with a full extensive UK Tour as special guest to Bob Vylan.
Bookie was also recently featured as one of the most exciting artists to watch out for by Alt press "Bookie has spearheaded a movement and created more room for BIPOC artists to follow in his footsteps. He's a true trailblazer, and is sure to keep fuelling the fire in 2024!" – Bookie fully intends to make this a reality."
For more information on contact [email protected] or [email protected]