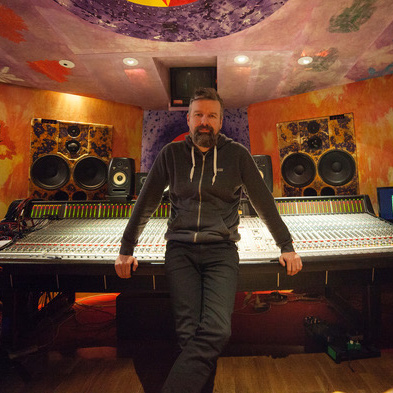 7pm Management Takes on Worldwide Management of Music Producer James Loughrey.
7pm Management is pleased to announce the addition of Award Winning Record producer & Mix Engineer James Le rock Loughrey (Skindred / The Darkness / Page & Plant) to its newly revamped Producer management Roster.
7pm Management Owner Seven Webster said "It was a natural progression for us to add James to our roster as he is someone we have worked closely with across three successful Top 40 albums for Skindred". James produced the successful singles That's My Jam which spent an impressive 4 months in the US Top 40 active rock chart last year and Big Tings as used in the trailer for Sky TVs critically acclaimed TV show Brassic.
Having cut his teeth while working at most of London's most prestigious recording studios, Metropolis, Eden and Brittania Row working with acts that included the likes Dave Gahan (Depeche Mode), My Vitriol, Scott Walker, Bjork, Beverly Knight and Page and Plant to name but a few Loughrey has gone from strength to strength. It was his work with the aforementioned acts as well as with some of his exemplary work with more underground electronic artists like Flux Pavillion that first brought him to the attention of Skindred who were looking for someone that could push boundaries and break down barriers while also having the ability to rock the dancefloor. Over the last 10 years James LeRock Loughreys work with Skindred has attracted him to numerous artists including 7pm Management's own artist Andy Taylor (Duran Duran/ The Power Station) who he has just finished mixing his excellent forthcoming Single Reaching out to you (BMG Records) a tune co-written by Ricky Warwick (Thin Lizzy/ Black Star Riders).
For more details or a showreel or to discuss working with James email [email protected]